The 2023 Subaru Love Promise Community Commitment Award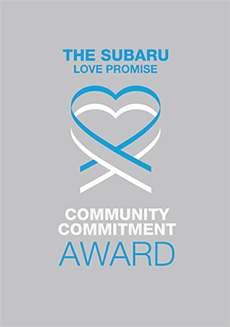 We've been nationally recognized for our dedication to our community and the Subaru Love Promise.
We're honored to receive the 2023 Subaru Love Promise Community Commitment Award. This award nationally recognizes Subaru retailers who are making the world a better place while demonstrating an outstanding commitment to supporting passions and causes in local communities. These efforts are focused in important areas such as the environment, community, health, education, and pets.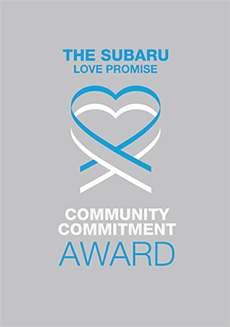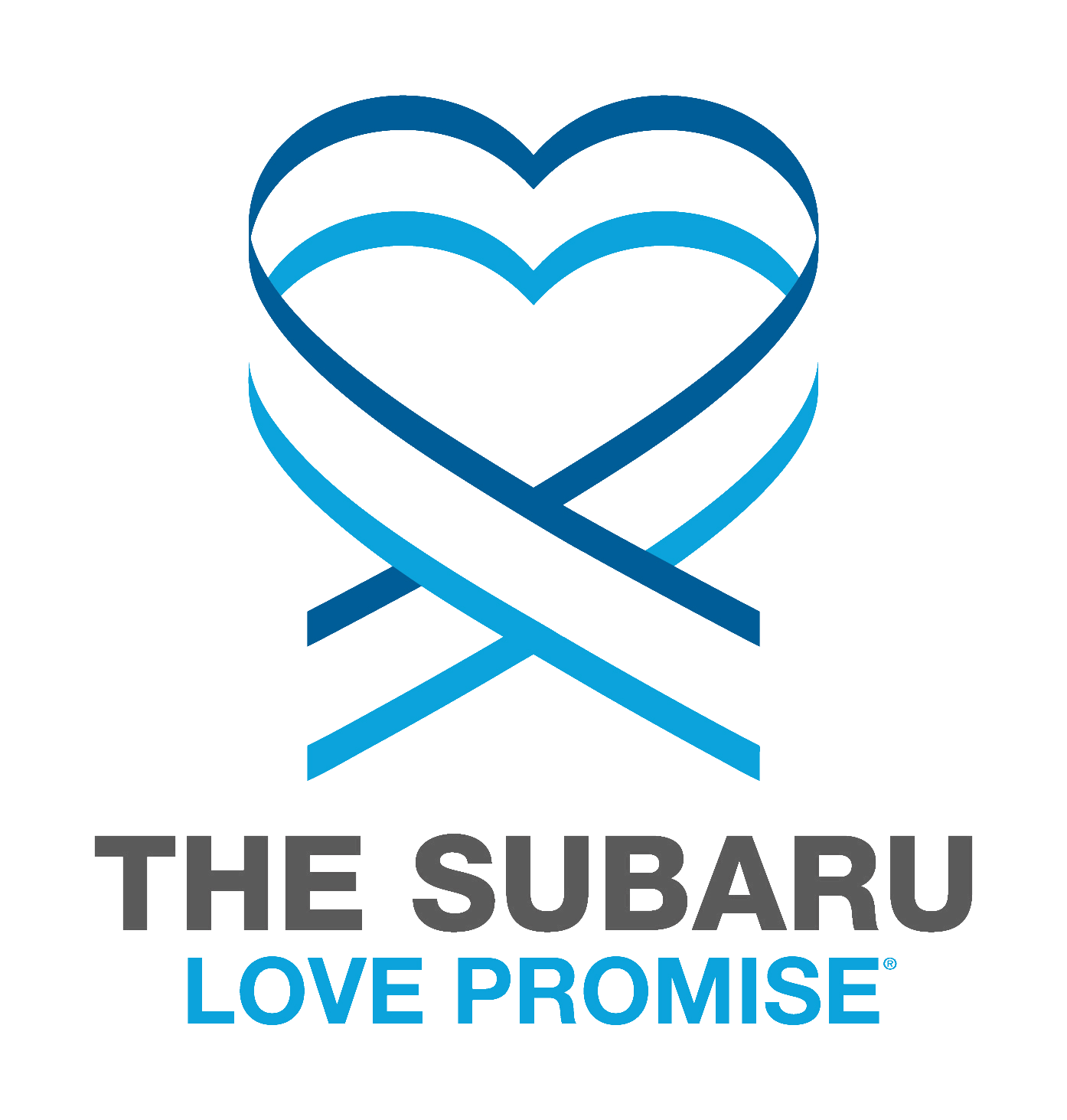 What is the Subaru Love Promise?
Subaru and our retailers believe in making the world a better place and the Subaru Love Promise is our vision of respecting all people. This is our commitment to show love and respect to our customers and to work to make a positive impact in the world.
How is Burlington Subaru dedicated locally to the Love Promise?
Our Love Promise can be seen in various partnerships with local charities and non-profits. We're grateful for the opportunity, not only to be a part of our community, but to serve it as well.
Chittenden County Humane Society
Prevent Child Abuse Vermont
Love Promise Stories from Burlington Subaru
Subaru and Burlington Subaru believe in making a positive impact on the communities in which we live and work. We uphold that belief through our Love Promise Community Commitment. Every month, we select inspiring stories from customers and partners from around our area who strive to support our collective commitment and feature them here
Building a New Playground! - Caitlyn C
Since opening our doors at the end of 2020, we have been working with an architect to design the perfect playground for the kids at shelter. This new year, with the help of Burlington Subaru, we are finally turning our dreams into reality by building a new accessible playground for the children and families staying at our shelter. Playgrounds provide children with the opportunity to practice and hone key social, emotional and physical skills. Children are constantly learning through play, making new friends, sharing, taking turns, and interacting with other children. This playground will be a source of pride for our community and provide a safe place to play and heal together. Thank you so much again Burlington Subaru for helping this dream become a reality!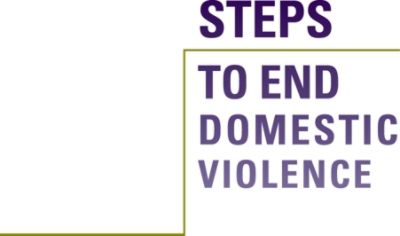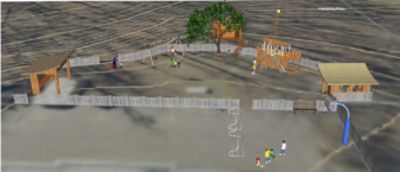 ---
Extra Life, Supporting The University of Vermont (UVM) Children's Hospital - Team Burlington Subaru -
Thank you to Burlington Subaru for supporting their employees' efforts to give back to the community. Part of Burlington Subaru's commitment to the Love Promise is matching up to $500 for employees that participate in and fundraise for an approved local non-profit. We organized a Burlington Subaru team for this year's Extra Life fundraising event, with funds raised going to the local University of Vermont (UVM) Children's Hospital. Combined with Burlington Subaru's $500 matching program, we exceeded our fundraising goal of $1000. Extra Life is an online grassroots movement working to save local kids through the power of play. From video games to board games, Extra Lifers do what they love to raise money for Children's Miracle Network Hospitals®. The Extra Life community fundraises year-round to Change Kids' Health to Change the Future. Donations go to member children's hospitals to fund critical life-saving treatments and healthcare services, along with innovative research, vital pediatric medical equipment, and child life services.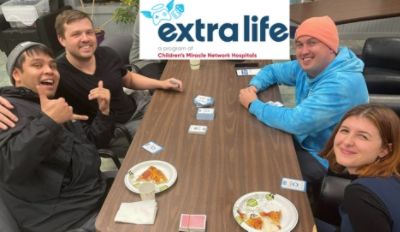 ---
How many turkeys can you fit in the back of a Subaru? - Cara G
Burlington Subaru General Manager, Steve Kelson, and his son tried to answer that while volunteering at the Queen City Saints Annual Turkey Drive. This annual event brings together local businesses and community members to help provide food for our neighbors in need with the goal of putting a turkey on each of their Thanksgiving tables. Burlington Subaru was happy to sponsor this event again and help the Queen City Saints raise over $15,000 in cash and over 1100 turkeys!!! Donations to this event all go to Feeding Chittenden and Intervale's Fair Share Program for distribution to our neighbors that need it the most. Thank you to everyone who donated and helped support this event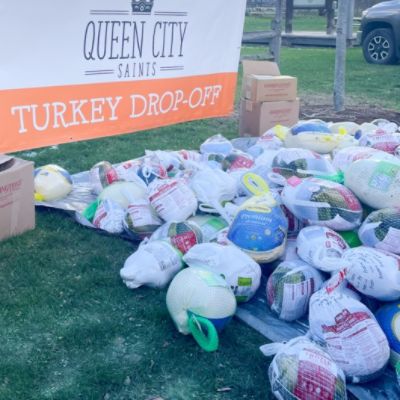 ---
Making the Holiday Brighter for Local Families - Sterling M
Thank you so much for your help again this year! I'm really happy Burlington Subaru can help us get Christmas trees to local kids and families who may not have one this year. As you know, the last two years have been hard on families, and with your help, we're going to make Christmas a little more joyful this holiday season. With a donation from Burlington Subaru, Northern Roots Tree Farm we will be able to provide ten local families with a brighter holiday. We founded Northern Roots Tree Farm with the belief that no child should spend the holidays without a Christmas tree. We work with local schools to identify children whose families might not have the means to purchase a tree (we ask the schools to keep all student information confidential; even we don't know which students the trees go to). Through generous donations, we are able to purchase beautiful, locally-grown, fresh-cut trees from local tree farms which we then deliver to the schools. Some families choose to receive a voucher to a local farm, which allows them to choose and cut their tree themselves. We also send along lights, ornaments, and tree stands with each tree. 100% of all monetary donations and sales from our online shop go directly towards purchasing trees and trimmings. So far this year we have been able to get 55 trees into the homes of families with a combined 140+ kids! Anyone who has ever had a Christmas tree knows that a tree is more than just a tree. It's joyful, magical, and a beautiful way to make memories with family. We are so grateful to the businesses and individuals who have supported us and helped us make the holidays a little brighter for our youngest neighbors.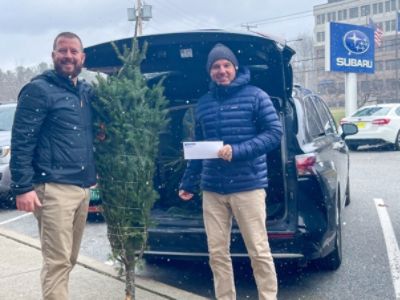 ---
Burlington Subaru Loves Wildlife - Cara G
We became acquainted with Green Mountain Animal Defenders over the past couple of years from Subaru employees that rescued baby mice, hawks, and everything in between. GMAD was able to assist employees by connecting them with volunteers and getting the wildlife to the proper rehabilitator. Green Mountain Animal Defenders provides a community conduit through which individuals can provide their talents, funds, and vehicles on behalf of Vermont's wildlife. They are able to respond quickly to wildlife-related inquiries and can provide advice; coordinate transportation; provide referrals and support to wildlife rehabilitators, and more. Vermont's wildlife is facing undue hardship due to the lack of enough licensed wildlife rehabilitators in our state. The current rehabilitators are often filled to capacity so the public is left with a heartbreaking dilemma of what to do when they find injured, orphaned, or ill animals and there is no place to bring them for medical care and rehabilitation, or the closest rehabilitator is hours away. Most rehabilitators receive little to no funding and often donate not only their time but also money to help the wildlife in their care. Yes, Burlington Subaru 'loves pets' but we 'love wildlife' too! That's why it was important for us as part of the Subaru Love Promise to make a monetary donation to the Green Mountain Animal Defenders and support the work they do to care for Vermont's wildlife.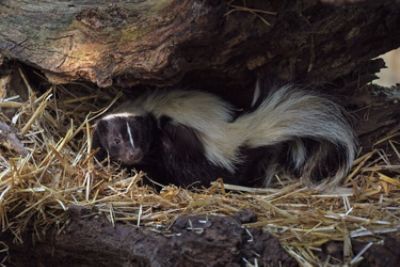 ---
Supporting Families Impacted By A Loved One's Cancer - Monica M
The Mahana Magic Foundation supports children ages 2-18 who have been impacted by a parent's or caregiver's cancer. We empower children through financial and emotional support. Watching a parent's or caregiver's journey with cancer or losing a parent or caregiver to cancer can be devastating. Children can feel many emotions; scared, sad, angry, and guilty, these emotions can be confusing. They need the opportunity to explore these emotions in a safe and supportive environment. Mahana Magic offers a variety of opportunities for children to explore and express their emotions in a safe and supportive environment. We offer cooking classes, and art therapy and sponsor indoor climbing and ropes courses. In 2023 we will be adding a variety of support groups for different ages, Tai Chi and Yoga. Mahana Magic is creating new group activities all the time. Our organization is 100% donor funded. I would like to thank Burlington Subaru for their donation and look forward to their continuing support of Mahana Magic in the years to come.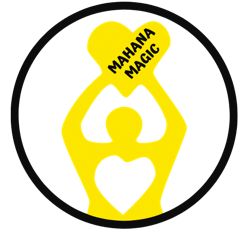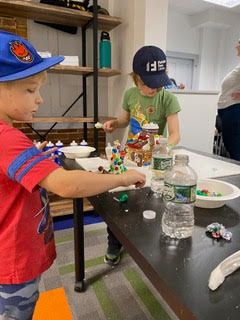 ---
Sharing the Warmth for the Cold Months Ahead - Cara G
The Committee on Temporary Shelter (COTS) advocates for long-term solutions to end homelessness and provides emergency shelter, services, and long-term housing for Vermonters who are experiencing homelessness or are marginally housed. We support their belief in the value and dignity of every human life, that housing is a fundamental human right, and that emergency shelter is not the solution to homelessness. COTS is the largest service provider for people who are homeless or at risk of becoming homeless in Vermont. Last year they helped 2,222 people. including 352 children. More than just shelter COTS services also include a mobile outreach team, affordable transitional and permanent housing, a year-round emergency shelter, housing services, and prevention outreach. When it came time to donate the blankets from the Subaru Loves to Care campaign COTS was the obvious choice. Soft and warm blankets are a welcome donation in Vermont where the average temperature overnight in January is 9.3°F. COTS does incredible work to help Vermonters who are experiencing homelessness. We have partnered with them for past blanket donations and look forward to increasing our support of their organization in 2023.
---
Supporting The Brain Injury Community To Build Resilience And Community Connection - Laurel C
Supporting The Brain Injury Community To Build Resilience And Community Connection Burlington Subaru's support for the TBI community started when an employee with a traumatic brain injury asked us to sponsor him in a fundraising event. It was eye-opening to learn about all of the challenges people with TBI face on a daily basis. Burlington Subaru continues to support the brain injury community by sponsoring and participating in the LoveYourBrain Foundation annual golf tournament. The LoveYourBrain Foundation is a non-profit organization that improves the quality of life of people affected by traumatic brain injury and raises awareness about the importance of brain health. Isolation, unemployment, failed relationships, and suicidal ideation are stark realities, compounded by gaps in community-based services and resources. On top of that, TBI is often invisible, leaving people misunderstood and without compassionate care. By sponsoring events like the Love Your Brain Golf Tournament Burlington Subaru hopes to help LoveYourBrain achieve its vision of creating a world where everyone affected by TBI can fully access their resilience, connect with a compassionate community, and reach their full potential.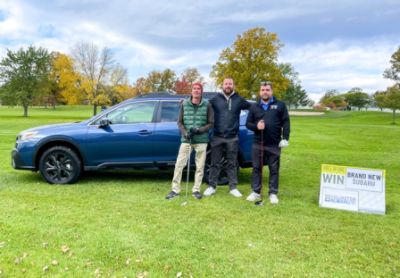 ---
Encouraging Local High School Students to Make the Grade! - Matt A
Burlington Subaru along with fellow sponsors has given away its fifteenth new vehicle as part of the Drive for Excellence 'Win a New Car' program. Each year local high school juniors and seniors in Vermont and Northern New York have the opportunity to win a new Subaru Impreza and one of three $1,000 scholarships. The Drive for Excellence program was designed to inspire high school juniors and seniors to achieve good grades throughout the year. Every 'A' earned over the course of the school year receives two entries and every 'B' one entry. This year over six hundred entrants achieved a combined total of 17,935 'A's' and 2,227 'B's for the 2022 school year. Seventy-five were selected as finalists for the big giveaway. In previous years, an in-person event was held at Burlington Subaru which was attended by all finalists and their families. That changed in 2022 and for the past three years, the grand-prize giveaway has been held virtually over Facebook Live due to COVID-19. This year Rowan Stoner a junior from Mount Mansfield Union HS won a new 2022 Subaru Impreza! Fellow finalists Anniella Pettingill, a senior, and Marisa Wood, a junior from Essex HS each won a $1,000 scholarship. Bayleigh Mesec, a Junior, from Beekmantown HS was the sole winner from New York.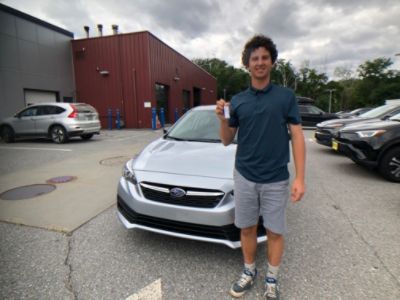 ---
Helping Homeless Pets Find the Right Home - Emily H
The Humane Society of Chittenden County would like to thank Burlington Subaru for their generous support and donation to HSCC during the Subaru Loves Pets campaign! We adopted over 70 pets during October…SO awesome! We wanted to share two highlights about how Burlington Subaru's support has impacted the animals in our care and the families that adopted them. Reginald: Distinguished gentleman Reginald was brought to HSCC by an Animal Control Officer after being found as a stray with his buddy, The Professor. The two were quickly adopted together, but were having conflicts in their new home, and came back to HSCC to find their own separate homes where they could thrive as individuals. Reginald waited a few months for the right family, and eventually, he was spotted by a lovely family in New Hampshire who was sure he was the one for them. They drove all the way to Burlington to meet them, and bonded right away - they went home together that day, and are loving life together! Dwight: Dwight originally came to HSCC in August from a shelter in Georgia, where there are so many homeless pets and not enough adopters. After coming to Vermont, he hung around for a little while waiting for the right match. In October, Dwight's new pawrents saw HSCC's many posts about him and couldn't wait to come meet him. It was love at first sight, and they've been happy at home ever since! Thank you Burlington Subaru for supporting Reginald, Dwight, and the other animals in our care to find homes during Subaru Loves Pets Month!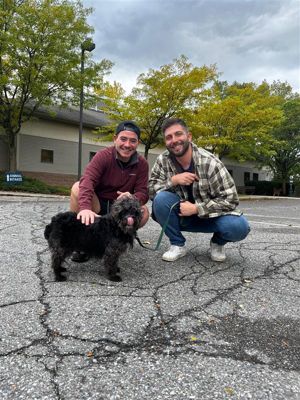 ---