The 2022 Subaru Love Promise Community Commitment Award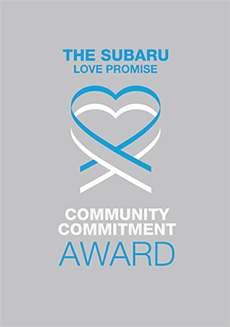 We've been nationally recognized for our dedication to our community and the Subaru Love Promise.
We're honored to receive the 2022 Subaru Love Promise Community Commitment Award. This award nationally recognizes Subaru retailers who are making the world a better place while demonstrating an outstanding commitment to supporting passions and causes in local communities. These efforts are focused in important areas such as the environment, community, health, education, and pets.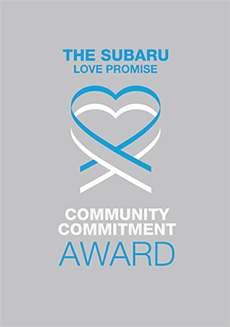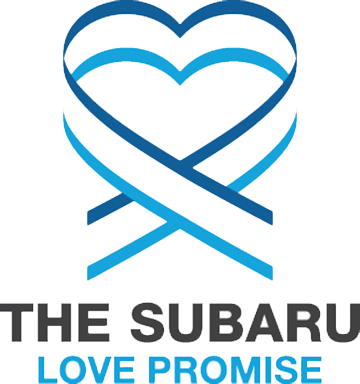 What is the Subaru Love Promise?
Subaru and our retailers believe in making the world a better place and the Subaru Love Promise is our vision of respecting all people. This is our commitment to show love and respect to our customers and to work to make a positive impact in the world.
How is Burlington Subaru dedicated locally to the Love Promise?
Our Love Promise can be seen in various partnerships with local charities and non-profits. We're grateful for the opportunity, not only to be a part of our community, but to serve it as well.
Chittenden County Humane Society
Prevent Child Abuse Vermont
Love Promise Stories from Burlington Subaru
Subaru and Burlington Subaru believe in making a positive impact on the communities in which we live and work. We uphold that belief through our Love Promise Community Commitment. Every month, we select inspiring stories from customers and partners from around our area who strive to support our collective commitment and feature them here
Delivering much-needed classroom supplies... - Cara G
Education is essential in helping to set children up for success now and for the rest of their life. Burlington Subaru understands that and is committed to supporting education in the community. On Friday, September 2nd Burlington Subaru General Manager, Steve Kelson, along with Delivery Specialist, Cinder Thrane, had the opportunity to deliver that support in person to the Burlington Integrated Arts Academy in the heart of Burlington, Vermont. They delivered a Subaru Loves to Learn care package (filled with much-needed classroom supplies) to elementary teacher, Aurie Thibault, and his class of fourth graders. It was a heartwarming experience and the supplies were greatly appreciated. The delivery was made extra special because it wasn't the first time Cinder and Aurie have met. When Cinder was teaching PE classes in Burlington Aurie was one of her students!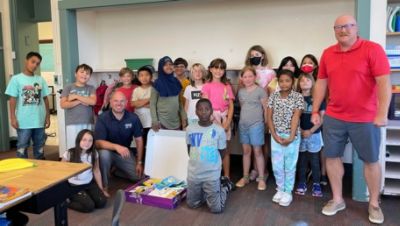 ---
My first Bark & Brew at the Humane Society of Chittenden County - Ember D
My first Bark & Brew* at the Humane Society of Chittenden County was a blast! I ran around playing with other dogs while my human sampled brews from a local pub and snacks from the local pizza place. The nice people from Burlington Subaru were there giving away swag and even gave me my very own Chewbaru Outback! Thank you Burlington Subaru for helping to sponsor this event and continuing to support the Humane Society of Chittenden County and the animals in their care. *The Bark & Brew series is an annual fundraising event for HSCC. On Thursday nights from August through mid-September join us at HSCC from 5:30-7:30 for some cute pups, delicious brews, and tasty food! Bark & Brew-ers are welcome to bring their dogs to socialize in our play yard (but dogs are not required!). All proceeds support the animals in our care and our many community programs & services.
---
Burlington Subaru Employees Making a Difference - Mike G
I am excited to participate in this year's Vermont 50 Mountain Bike Race to benefit Vermont Adaptive. As an employee of Burlington Subaru, I'm very familiar with the Subaru Love Promise and how it benefits our local community. Part of Burlington Subaru's commitment to the Love Promise is matching up to $500 for employees that participate in and fundraise for an approved local non-profit. Vermont Adaptive is a fantastic organization, they do excellent work and I'm thrilled to be able to donate an additional $500 to their organization. Thank you Burlington Subaru Vermont Adaptive's Mission and Statement of Belief: Vermont Adaptive Ski & Sports is committed to empowering individuals with disabilities. We promote independence and further equality through access and instruction to sports and recreational activities. We believe sports and recreation provide a physical, mental and social experience that is immeasurable in promoting self-confidence and independence in an individual. To that end, we extend an enormous thanks to our affiliates, sponsors, and partners who believe in our mission and vision, and who afford us the opportunity to bring sports and recreation to our clients' lives.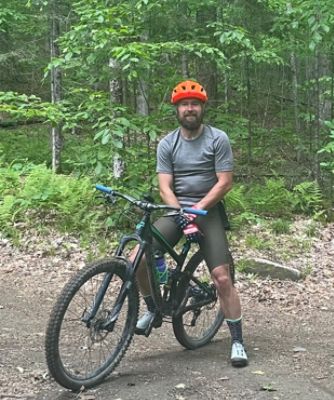 ---
Continuing to Support the Fight Against ALS - Theresa W
Burlington Subaru has been a corporate sponsor for the annual Jeremy R. Williams ALS Golf Classic since it was first started four years ago by Jeremy's family. "Our son Jeremy fought a battle with ALS starting in 2013 and lost that battle at the age of 39 in September of 2015. Jeremy showed everyone he came in contact with the true meaning of strength and humility. He brought out the best in family, friends, neighbors, and our community! And of course, that smile of his!!! Currently, there is no cure for this awful disease and that's why every year the Williams Family continues his fight by helping to raise awareness through fundraising for the ALS Association by hosting the Jeremy R. Williams ALS Golf Classic." ALS is a progressive neurodegenerative disease that affects nerve cells in the brain and spinal cord. ALS usually strikes people between the ages of 40 and 70, and approximately 20,000 people in the U.S. have the disease at any given time. Although there is not yet a cure or treatment that halts ALS, scientists funded through a global research program have made significant progress in understanding what causes ALS. But their work is not done and that's why Burlington Subaru continues to support the Williams Family and the Jeremy R. Williams ALS Golf Classic in their efforts to raise funds and awareness to fight this horrible disease. Words cannot adequately express how much the support of Burlington Subaru has meant to be able to make this tournament an annual event! This year's tournament raised over $26,000 which all gets donated to the ALS Northern New England Chapter. Thank you Burlington Subaru! Sincerely, The Williams Family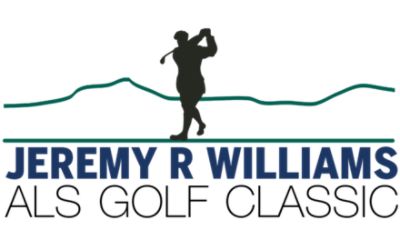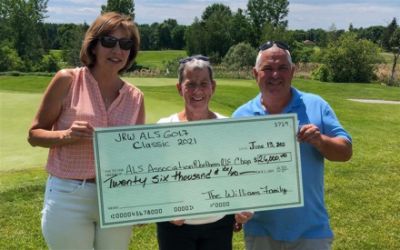 ---
Thank You from the Boys & Girls Club of Burlington - Kylie d
Thank you to Burlington Subaru for their generous support of the Club and our Summer Camp Program. Because of their generosity and the success of our Bids for Kids Auction, we were able to extend our Summer Camp by an entire extra week this year! Providing a safe space for kids to have fun throughout the summer months, especially this past year, makes a big impact in the lives of the families we serve. We are so proud to have served more than 100 kids this past summer during such a challenging time for so many community members. We are deeply grateful to Burlington Subaru for helping us to serve our community in such a meaningful way.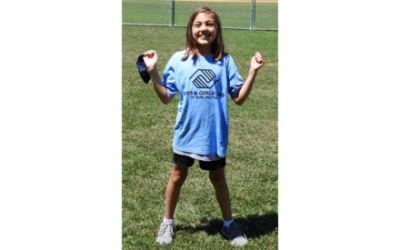 ---
Subaru Loves to Help - Cara G
As part of the 2021 Subaru Loves to Help campaign Burlington Subaru chose to partner with COTS. The Committee on Temporary Shelter (COTS) advocates for long-term solutions to end homelessness and provides emergency shelter, services, and long-term housing for Vermonters who are experiencing homelessness or are marginally housed. The donation of blankets was delivered at the perfect time just as local temperatures started to drop. COTS is a wonderful organization and we look forward to partnering with them again in 2022.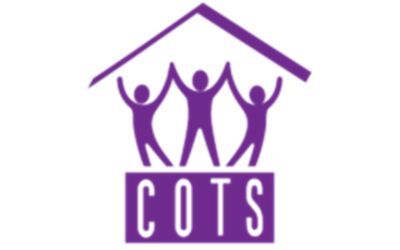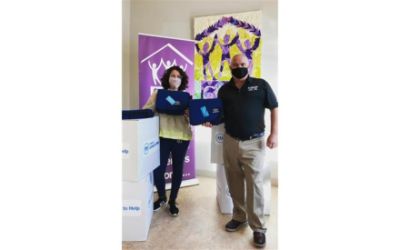 ---
Supporting Life Long Learning - Cara G
The Ethan Allen Homestead Museum is dedicated to preserving the story of Ethan Allen, as well as his impact on the founding of Vermont and the creation of the United States. Its mission is to preserve the site and educate the public about the world of the original inhabitants, the Abenakis, the later European settlers, and the natural and cultivated landscape they called home. The Ethan Allen Homestead Museum offers several different educational opportunities to community members including field trips, courses on history and the natural environment, classroom visits from a living historian visit, and their highly successful monthly lecture series that is sponsored by Burlington Subaru. These lectures feature speakers that present on a variety of topics and are offered to members of the public at no cost with help from Burlington Subaru and other sponsors. Learning should be a lifelong endeavor and Burlington Subaru supports the work that The Ethan Allen Homestead Museum to help educate our community.
---
October Adoption Support - Diana H
The Humane Society of Chittenden County is incredibly grateful to our friends at Burlington Subaru for once again donating $100 for every dog & cat adopted during the month of October (up to $3,100). Throughout the month, we celebrated 149 adoptions! Thank you Burlington Subaru for your continued support and helping our organization care for more than 1,200 animals and their families each year. Together, we will continue to advocate for those in need and serve our community well into the future!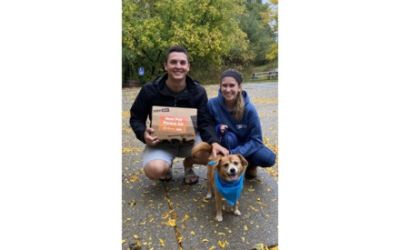 ---
Neighbors Helping Neighbors - Marcy L
"People are longing for a sense of familiarity. Our monthly delivery provides people something to look forward to, a regular smile during uncertain times," said Nasse Salhi, Feeding Chittenden's Home Delivery Coordinator. Salhi, who has coordinated the Home Delivery program for over five years, works with older adults and people with disabilities. We recently spoke with Marcy, who loves to prepare nutritious food for her neighbors, and her chicken soup is a favorite: "I can never make enough, ever!" The food Marcy prepares comes from Feeding Chittenden's Home Delivery program. Marcy works hard to share what she can. "We help each other. It's the best we can do, especially right now– people are struggling just to pay the rent," she said. "It's really important that we share with each other." Everyone should have access to the nourishing food they need, and with the support of Subaru's Share the Love campaign, Feeding Chittenden has been able to increase food access to folks like Marcy, who are facing hunger.
---
HSCC Thanks Burlington Subaru - Diana H
The Humane Society of Chittenden County is incredibly grateful for Burlington Subaru's continued support. This summer marked our return to our annual in-person Walk for the Animals & 5K Doggie Fun Run, and we were fortunate to welcome back Burlington Subaru as our loyal event sponsor. As an independent nonprofit organization, HSCC depends on the generous support from our community members and businesses like Burlington Subaru. Their generosity helps strengthen our community programs & services and enables HSCC to care for and rehome more than 1,000 animals each year. Many thanks on behalf of the entire HSCC team!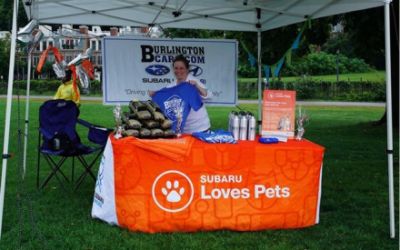 ---