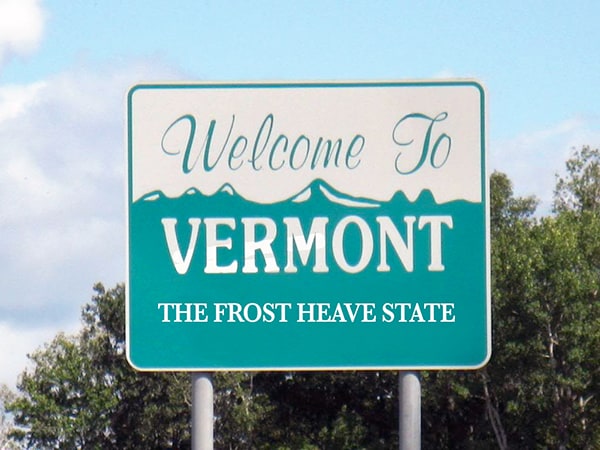 Do you have the right tires for this season?
Vermont is known for the quality of our beer, maple syrup and skiing...not our road conditions. Vermonters know that our beautiful state gets hot, cold, it rains, it snows and everything in between...sometimes all at once.
This is why having the proper tires is essential.
Here at Burlington Subaru we carry a wide selection of tires to fit your vehicle and lifestyle. We can also order almost any tire and have it delivered within 48 hours.
What are the different kinds of tires?
All Season Tires - All-season tires are exactly what they sound like: they're good in all seasons. Whether you're driving on dry, wet, or snowy roads, all-season tires are suitable for all of those conditions. They're designed to give you an adequate amount of reliability at an affordable price.


Snow/Winter Tires - Designed to give you the best possible grip in snow, snow tires feature a large amount of sipes (grooves) that help the tread to bite through the snow, resulting in improved traction in winter driving conditions. They are also made from a softer rubber that won't harden when the temperatures drop so the tire gets a better grip on the road when it's cold out, regardless of snow or rain. Recommended for VT drivers - It's best to have a set of snow tires and a set of warm weather tires, both mounted on separate sets of rims - use snow tires only in the winter and other set only during the warmer months. This will ultimately allow you to get your money's worth out of the tires since neither set will be used year round.


Low Profile/Performance Tires - A short sidewall and a wide tread, two of the primary characteristics of the low profile tire, make the low profile tire great for two things: handling and performance. The shorter sidewall allows for a longer rim which in turn allows for bigger brakes that enable you to stop more quickly. The wider tread, meanwhile, allows for better road grip, which results in better stability when turning a corner. A lot of people also prefer the look of low profile tires, which many think is sleeker than traditional tires.


Off Road/Mud Tires - Headed to deer camp? or mud bogg'n? From sand to gravel, mud to rocky-terrain, off-road tires are made to keep you moving. Designed with large lugs (tread that contacts the road surface) and deep voids (spaces between the lugs that divert water and other wet substances), off-road tires are meant to bite through soft, wet terrain so you get maximum traction. Built to withstand the kind of abuse that off-road driving can inflict, an off-road tire also features a reinforced sidewall as well as a puncture-resistant construction.


All Terrain Tires - Mostly found on SUVs and trucks, all-terrain tires boast the added grip and open-tread style of an off-road tire, while also featuring the necessary traction and road handling capabilities of a road tire. These characteristics make all-terrain tires adequate for a wide range of different road conditions. Because of their open-tread styling though, all-terrain tires tend to make for a slightly noisier ride than street tires do. The all-terrain tire is a hybrid, and just as the all-season tire can be used in any weather condition, the all-terrain tire can be used on any road service...or a lack there of.

What tire services do we offer?
Seasonal tire changeover
Tire tread inspection

Tire rotation
Wheel balancing
4-wheel alignment
New tire sales



IMPORTANT NOTICE:
Vermont road and weather conditions are more sever than in

other parts of the country. As a result of this you may be advised of additional recommended services to be performed on your Subaru to help increase its longevity.