On the go? No appointment needed.
Stop in for an
oil change
,
tire rotation
or other minor maintenance services - no need to schedule ahead of time! Our
dedicated team
of
factory-trained technicians
will get you and your Subaru back on your way. Fast.

-- Oil Change
-- Tire Rotation
-- Tire-Pressure Adjustment
-- Tire-Tread Depth/Condition Check
-- Cabin & Engine Air Filter Replacement
-- Wiper-Blade Replacement
-- Battery Health Test
-- Battery Service & Replacement
Additional Services Offered by the Burlington Subaru Service Department



IMPORTANT NOTICE:
Vermont road and weather conditions are more sever than in

other parts of the country. As a result of this you may be advised of additional recommended services to be performed on your Subaru to help increase its longevity.
Check and Change the Cabin Air Filter in Your Subaru!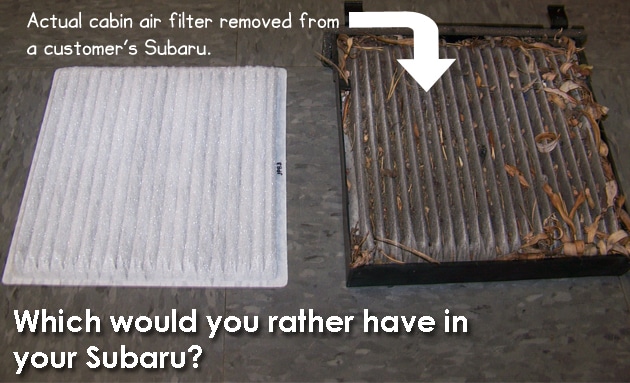 What are you breathing in? Air entering your vehicle can contain millions of microscopic pollutants. Keep them out with Genuine Subaru Cabin Air Filters.
Remember to change your cabin air filter once a year or every 7,500-10,000 miles - check your owner's manual for ther placement schedule that's right for your Subaru. And always insist on Genuine Subaru Cabin Air Filter replacements.
ENGINE FLUSH SERVICE
Frequent oil and filter changes are highly recommended, and for good reason. The lubricating properties of oil enable it to protect the metal and moving parts throughout your vehicle's engine. However, regular oil changes do not go far enough. A typical oil change is not able to remove all of the oil from the engine. As a result, such elements as sludge, metal fragments and contaminants remain trapped inside. Our Complete Engine Flush Service uses a powerful cleaning solution that is designed to rid your engine of harmful particles. We then replace the oil and filter and add a special conditioner to protect against contaminants. The goal is a smoother running engine and extended engine wear. The frequency of this service can vary depending on local traffic conditions and personal driving habits. Your service advisor can help you determine the interval that is right for you
FUEL INJECTION FLUSH SERVICE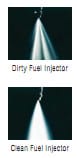 The fuel injector is an electronically controlled valve responsible for supplying an even flow of fuel to your vehicle's engine. The injectors spray directly into the intake valves, and it is critical that this spray is as fine a mist as possible, so that the fuel will burn more easily. When fuel injectors become dirty or clogged, your vehicle can experience problems ranging from surging and hesitation to hard starting. Utilizing our specialized equipment, one of our highly trained Technicians will clean your vehicle's fuel injectors with a specially formulated solvent that flushes out unwanted particles and deposits, enabling your vehicle's fuel injectors to deliver a fine, even spray. This service not only can improve driveability and restore horsepower, but it can also improve fuel economy
THROTTLE BODY SERVICE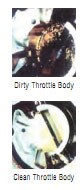 The light turns green, you depress the accelerator, and your vehicle... stalls. You are frustrated, and so are the motorists blaring their horns behind you! If your vehicle is experiencing stalling or hesitation, it is likely due -- at least, in part -- to improper maintenance of the throttle body. In today's fuel injected engines, the throttle body is a device that controls the amount of air flow to the engine. Over time, dirt and gum can gradually accumulate in the throttle body. A portion of this debris is airborne dirt that makes its way through the air filter, but most of it results from oil and combustion gases coming from the engine as the intake valves open and close. As part of our Complete Throttle Body Service, one of our skilled Technicians will thoroughly clean the throttle body using highly specialized chemicals. This cleaning will protect the throttle body and ensure that it works in proper unison with the intake valves and fuel injectors.