Join the Team at Burlington Subaru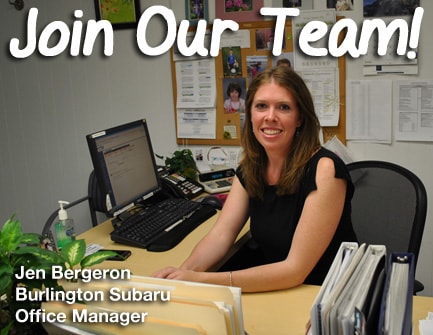 At Burlington Subaru we're proud to have established a team that is hardworking, dedicated and loyal to its customers. If you're driven by a need to provide top quality customer service and want to be an integral part of a team, Burlington Subaru might be the perfect fit you. We're always accepting applicants who combine enthusiasm and energy with excellent customer service skills.
If the above description sounds like you and you're willing to go above and beyond for your customers and can work cohesively in a team, apply now.
VIEW CURRENT OPENINGS